With the summer months dwindling it's time to make the most out of the long daylight and warm nights. Whether you're on summer break or still working, the following places are perfect for sprucing up what's left of summer!
Prefumo Canyon
Driving through Prefumo Canyon gives you some of the best views in San Luis Obispo. Not only is the drive beautiful, but on a clear day you're able to see all the way to Morro Rock! Prefumo Canyon connects SLO to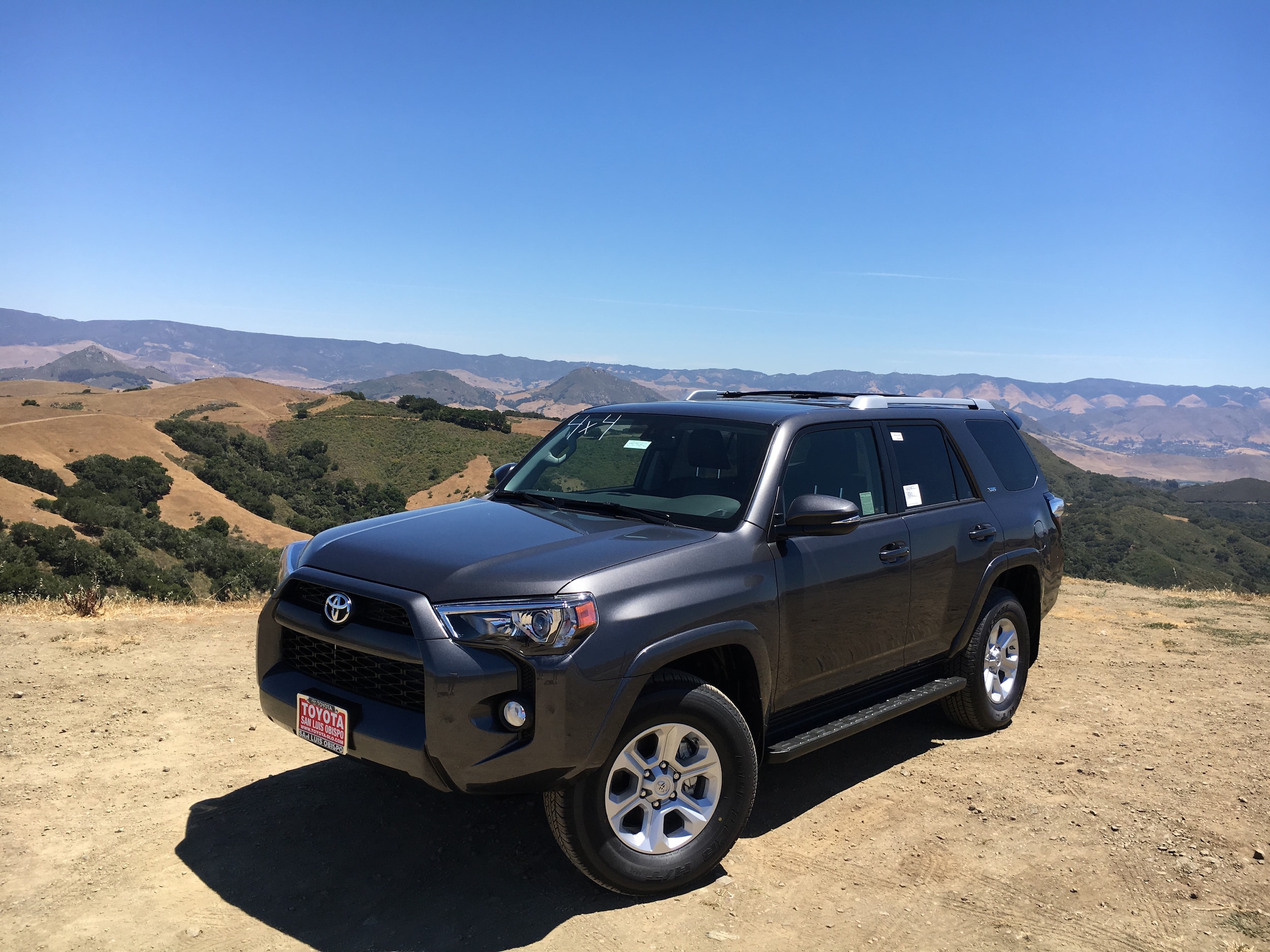 Avila, so if you're going that way try taking the scenic route, it's definitely worth the extra time! The roads are mostly paved or hard packed, so the majority of vehicles will be able to handle this drive. However, make sure to drive carefully as some of the turns are very sharp and the road can get narrow.
Another great way to experience Prefumo Canyon is at night. Especially on these warm summer nights, take your Tacoma, Tundra, or one of our many hatchback vehicles up to the top, bring a blanket and pillow and enjoy stargazing, uninhibited by light pollution!
Big Falls
Getting to Big Falls is a little more challenging than Prefumo Canyon, but well worth it. Big falls is hidden back in the Santa Lucia mountains near Lopez Lake. To get to the trailhead it is strongly recommended that you have a 4x4 high clearance vehicle because the terrain can get rocky and there are spots where you will have to drive through water.
The drive is rugged and beautiful, and leads you to a quick hike ending in a pool of water with a waterfall where some people partake in swimming and cliff jumping! Next time you have a free day, give it a try!
Montaña de Oro State Park
Montaña de Oro State Park has a little something for everyone. This state park is free to visit and has stunning views! The road is paved throughout the park so take any vehicle from your Yaris to your Sequoia out there and enjoy the amazing eucalyptus groves, rugged cliffs, gorgeous coastline and rolling hills.


Once you park you can find yourself at the beach, walking along an easy trail on the cliffs or hiking up a challenging peak giving you an amazing view of Los Osos! If you're lucky you may even see of Montaña de Oro's amazing wildlife, such as the gray foxes or red-tailed hawks!